South Sudanese households are facing the worst food security situation since 2010. In Aweil East, as in some other areas of South Sudan, the situation is reported to be in a state of emergency. Community members are reporting that households are resorting to skipping meals, borrowing food from neighbors and foraging for wild fruits and roots. They are using all of their time, energy and resources to meet their immediate food needs.
Tearfund Canada has been supporting local partners in South Sudan to provide 1770 vulnerable households (13, 452 individuals) in Aweil East with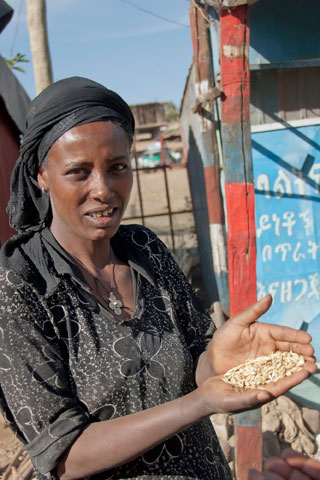 monthly food vouchers as well as seeds, tools, fishing kits and training to improve agriculture and fishing practices.
There is need to continue this vital support from now through August to see the families through to their harvest season at an estimated cost of $800,000.
EMCC as well as two other Canadian Foodgrains Bank (CFGB) members including the Nazarenes and the United Church of Canada are joining with Tearfund Canada to provide the needed support. EMCC plans to contribute $200,000 from funds allotted to us by Global Affairs Canada in accordance with donations that come in to our CFGB account.
Thank you for your contributions to our CFGB account. Every gift is helping to provide a lifeline to people in desperate need.

Please continue to pray for God's provision for South Sudan.
For more information about the state of food security in South Sudan, visit this link.
To contribute to our CFGB account, click
here
.