What are your memories?

"I used to sleep in the chicken coop in early years; it was the girls dorm"
"We sawed the trees down by hand to build our first meeting space, the Tabernacle"
"We've been going to Charis our whole life, my son learned to walk there"
"I gave my life to Jesus at Charis Camp"
"I led someone to Jesus for the first time when I was a Cabin Leader at Charis".
These are just some of the stories that are emerging as we prepare for Charis Camp's 70th Anniversary Celebration: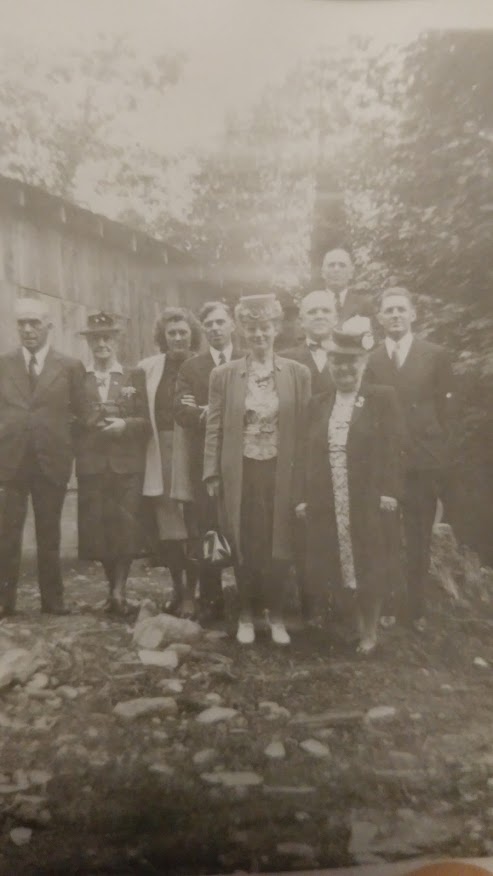 "Gathering 70 Years of HIStory" on October 28, 2017. Charis Camp and Conference Centre is thriving and we know that there has been a long road of prayer, obedience and sacrifice to get where it is today. It is with joy that we plan to gather, honoring those who have helped make it what it is and glorifying the One they obeyed! We are taking this time to gather stories, celebrate what God has done through the camp over 70 years and re-dedicate the restored Tabernacle that was built way back in 1947.
Charis Camp was founded in 1947 by Reverend E.A. Lieske and Reverend A.G. Knopp with the heart of bringing people to Christ through the wonderful camp experience. The first order of business was to clear the land and use the trees to build a 40x60 foot Tabernacle to house their first meeting of 170 campers. Local friends and farmers took whatever time they had to help hoist up beams by hand and make this dream a reality. A few years ago this historical gem was restored and has been used for everything from weddings to prayer meetings, and now our 70th Anniversary!
Charis has grown substantially since 1947 with full Summer Camps and a bustling Conference side. A Dining Hall, Gym, bunkhouse Lodge, Cabins and an Adult Chalet now serve day, weekend and full week retreats year round with full catering. God's faithfulness can be seen in the people, the mountains, the buildings and creeks. We are looking forward to gathering the stories of how this piece of land, touched by the faithfulness of God's grace, has hosted His presence in your lives.
If you have stories of your time at Charis Camp that you would be willing to share, would you kindly send them to Krista Bennett: krista@chariscamp.com, or share them in the comments section below. It is important to us that we preserve our history and with that in mind we are dreaming of establishing a permanent visual timeline in the Tabernacle over the next 5 years. Your stories and memories are important to us as we honor the past and look to the future.


Happy Anniversary Charis Camp!
Thank you Jesus for all you have done!

Story submitted by Krista Bennett
Learn more about Charis Camp's 70th Anniversary celebrations here