General Assembly 2023: April 27-29th, 2023
General Assembly is a biennial gathering of members, delegates, and guests from EMCC churches across Canada. It is a time for vision casting, celebrating what God is doing in our midst, learning, connecting, and carrying on the business essential to our life together.
Our theme is "Walking the Talk - Growing in Christlike Character".
Post-pandemic leadership mustfocus more on character development than on competency improvement.This will mean an increased emphasis on relationships not just education.
The key verse for this year's General Assembly is 1 John 2:6.

---
Location & Stay
Looking to carpool?
If you would like to carpool with other attendees to and from hotel and airport, you can add yourself to the carpool classifieds list. If someone is able to coordinate with you based on the information you have provided, they will contact you. If you see an attendee that you can carpool with, feel free to contact them via the email address provided and coordinate.
*Please note that EMCC is not responsible in coordinating transportation, it is the responsibility of the attendee to arrange transportation during their stay for the Assembly.
View attendees you can carpool with
---
Speakers
Mark Buchanan
Mark is a pastor, author, and Associate Professor of Theology at Ambrose University in Calgary, Alberta. His books include "God Walk: Moving at the Speed of Your Soul" and the ever popular "The Rest of God." He regularly contributes to the Leadership Journal and Christianity Today.
"My goal in life is to be a saint, but I often have to settle, simply, for not complaining while carrying out the trash or getting stuck in traffic. I take all the small victories I can get."
---
Agenda
All times are in EST. Download PDF agenda
Thursday, April 27
6:00-7:00pm
Registration Opens
7:00-8:30pm
Welcome & Worship
Session 1 -

Walking the Talk (Micah 6:8)

8:30-9:30pm
Refreshments
Friday, April 28
8:30-9:30am
Registration Opens
9:30-11:00am
Workshop - Developing a Posture that Fosters a Welcome Space for Singles, LGBTQ, Divorced and Common-Law Relationships
11:30am-1:00pm
Lunch (Catered light lunch - paid attendees only)
Next Gen Lunch Option
1:00-2:30pm
Welcome & Worship
Session 2 -

Character Matters + World Partners Update (Led by John Cressman & Friends)

2:30-3:30pm
Refreshment Break
3:30-5:00pm
Session 3 -

Future Ready Report

5:00-7:00pm
Supper Break (on your own)
7:00-9:00pm
"IF": Making room for Jesus through Listening Prayer around 2 Chronicles 7:14
Saturday, April 29
9:00-10:00am
Coffee time @ EastRidge Cafe
10:00-11:30am
Workshop - Silent No Longer: Understanding and Responding with Character to Abuse in the Church
11:30am-1:00pm
Lunch (Catered light lunch - paid attendees only)
1:00-3:00pm
Business Meeting - EMCC National Board
3:00-3:30pm
Refreshment Break
3:30-5:00pm
Closing Session & Devotional
---
Worship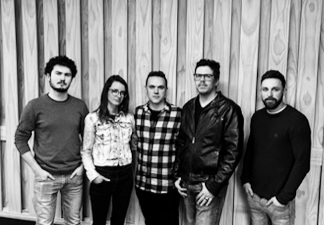 Worship will be led by Daniel + Amy Mutter and Friends.
---
Cost
Early bird (February 1 - March 17): $250*
After March 17: $300*
* Please note that the cost of registration is the same for both in-person and online.