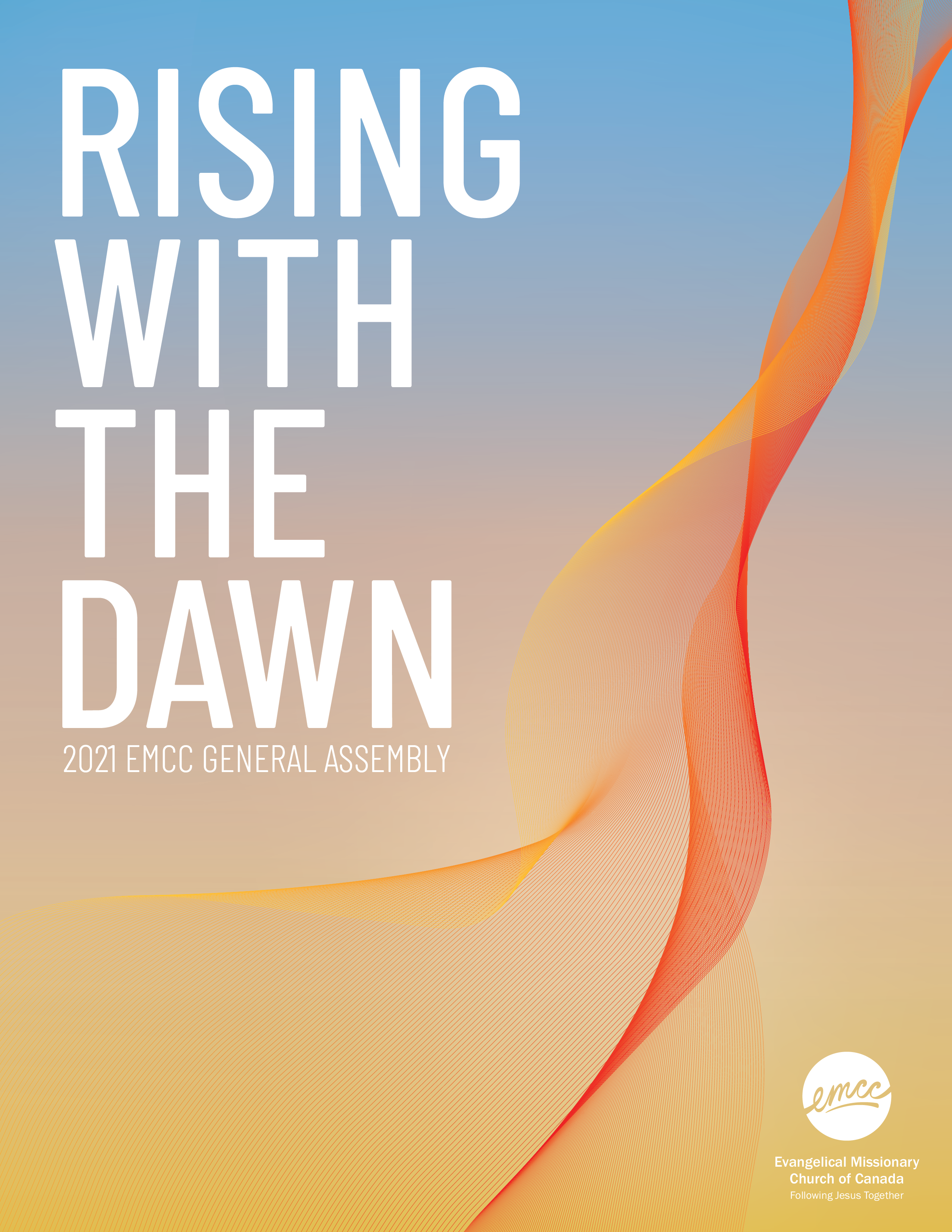 2021 General Assembly
Online Event | April 30, 12:00-4:00 ET
What is the EMCC General Assembly?
General Assembly is a biennial gathering of pastors, delegates, and guests from EMCC churches from coast to coast. Due to current restrictions, the 2021 Assembly will be held online. It is a time for vision casting, celebrating what God is doing in our midst, learning, connecting, and carrying on the business essential to our life together.
The 2021 theme is "Rising With The Dawn"
The idea behind the theme is to consider this time of uncertainty and rapid change as an opportunity to rise up with Jesus into new ways of living as His people together.

Psalm 112:4 states, "Even in darkness light dawns for the upright, for those who are gracious and compassionate and righteous." And in Psalm 119:147, "I rise before dawn and cry for help; I have put my hope in your word."
We anticipate this upcoming Assembly to be a time of planning, praying, and worshipping together with hopeful anticipation of Jesus' plans for our EMCC family as we depend on the Spirit of Jesus in our journey!
Assembly Details
The schedule will include worship, hearing stories of what God is doing across the EMCC, a message from the Presidential Nominee, and the AGM. Details will be announced in the upcoming weeks.
The cost of the 2021 General Assembly will be on a donation-only basis. Donations will go towards technical support required to host the online general meeting.
Assembly Book
The 2021 General Assembly Book will be available prior to the event and will be available on this page as well as emailed to all EMCC constituents.
For your interest, the 2019 Assembly Book is available to download as a PDF here.