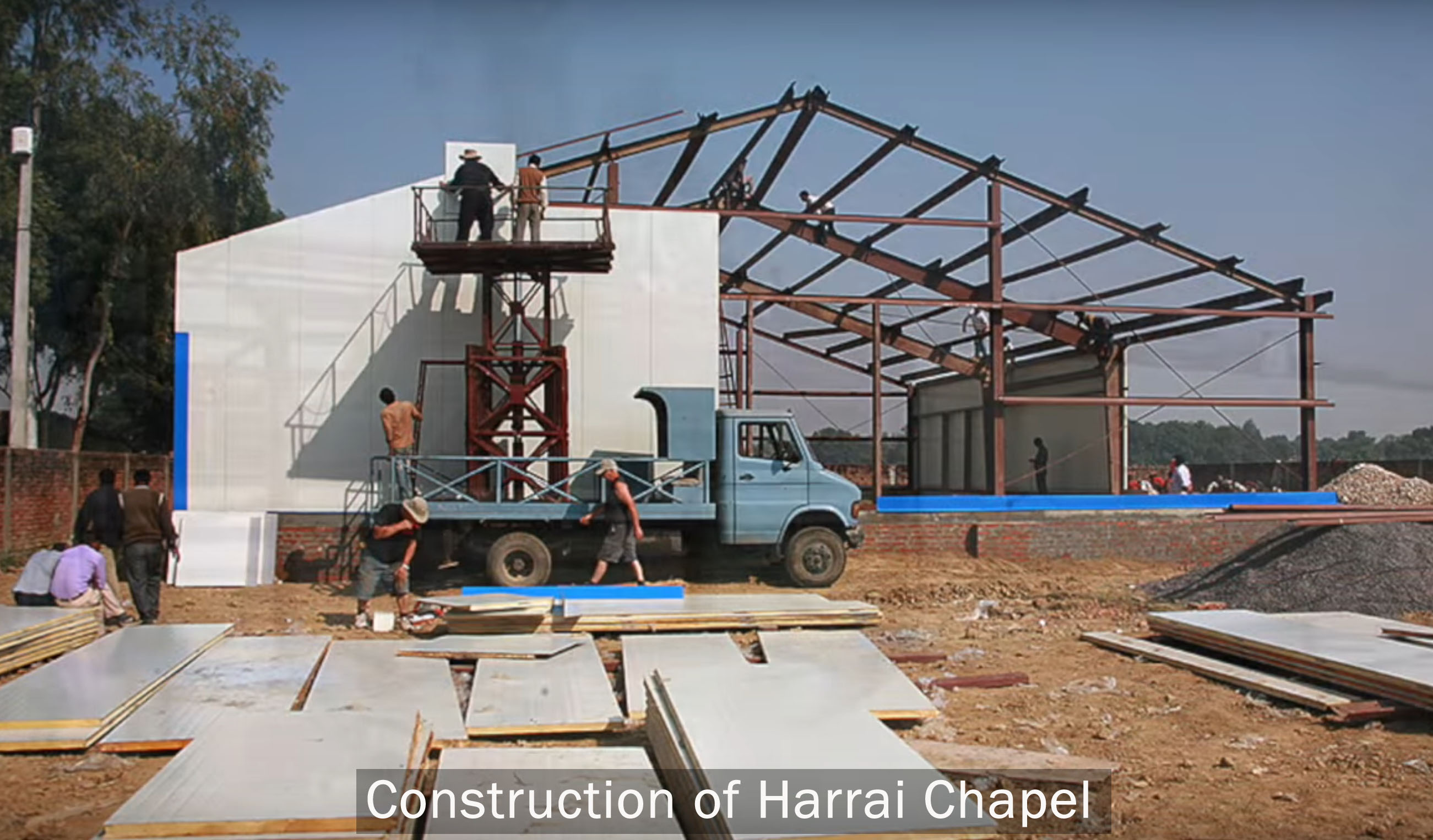 Earlier this year, Lou Geense had the privilege of visiting the village of Harrai outside of Allahabad, India, where EMCC provided help to build a chapel in 2014. He sent this report:
"…I spoke with the school master who is also the pastor in this village. I asked him what was happening with the building. He said that they could not use it as a school as yet because they had not yet received their education license. He told us however, that every Saturday they hold a church service in the building with an average attendance of around 200 people.
I remember well when we were erecting this building in the fall of 2014 that there was significant opposition. Within about a week of the start of construction, we had a visit on site from a Hindu Priest who said nothing to us but took his time to walk around the entire building site. He gave some kind of chant at the conclusion of his visit that was clearly not one of invitation. Within the next couple of days there was some kind of celebration within a few hundred yards of the church site that included dance, loud music, incense burning and other activities. We were later informed by one of our hosts that this was open opposition to a Christian place of worship being built.
To think that just two years later there is a vibrant congregation of some 200 people is a victory and triumph for the Lord in a dark place.
Thanks for your investment in Kingdom building and bringing light into a dark part of the world."
Lou Geense, Pastor, Eastridge Church, Stouffville, ON