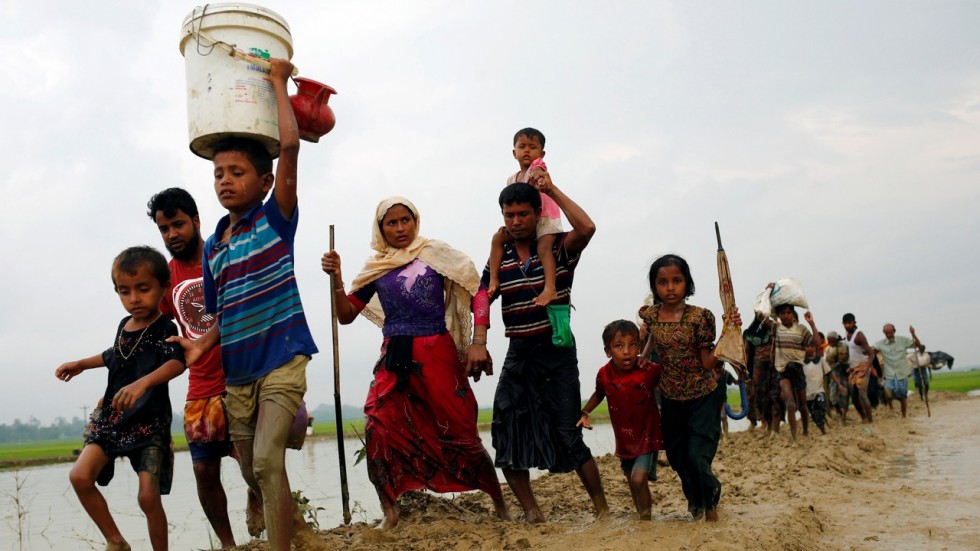 The Government of Canada will match donations from individual Canadians in response to the Rohingya refugee crisis in Bangladesh through its new Myanmar Crisis Relief Fund. The announcement was made October 31 in Ottawa by the Honourable Marie-Claude Bibeau, Minister of International Development.
"Bangladesh is now hosting the world's biggest refugee camp where over 900, 000 Rohingya and other minorities are fleeing the ethnic cleansing in Myanmar," she said. "Your donation will save lives and will allow them to be treated with dignity until they can return home."
The crisis began at the end of August when Rohingya militants attacked government forces in Myanmar's northern Rakhine state. According to the United Nations, the Myanmar government responded against the Rohingya minority with disproportionate violence. As a result of the violence, well over 600,000 refugees, most of them women and children, have fled into Bangladesh seeking safety.
The Foodgrains Bank is currently responding to the Rohingya refugee crisis with two projects through its members World Renew and Emergency Relief and Development Overseas, both supported by the Government of Canada. The projects total $1 million, and are providing emergency food to people living in informal settlements in Bangladesh.
"People are being terrorized, running from their homes as fast as they can," says Foodgrains Bank Executive Director Jim Cornelius. "They are arriving in Bangladesh in poor health, and often deeply traumatized. They are in dire need of our support. I hope the match from the Canadian government will spur many more Canadians to donate to help people who are suffering."
When a donation is made to the Foodgrains Bank's Rohingya Refugee Appeal by individual Canadians, the Government of Canada will match that amount on a 1:1 basis. The government will then put their match into their Myanmar Crisis Relief Fund, which will be distributed to NGOs and other agencies to help people affected by the crisis.
In addition to the government's special 1:1 Myanmar Crisis Relief Fund match, donations to the Foodgrains Bank that are designated to this crisis are also eligible to be matched on a 4:1 basis through our regular ongoing grant agreement with the Government of Canada.
The appeal runs until November 28. It is retroactive to August 25.
Donate or Learn more about the Myanmar refugee crisis:
https://foodgrainsbank.ca/campaigns/rohingya-appeal/
Story submitted by Amanda Thorsteinsson, Communications Coordinator for CFGB