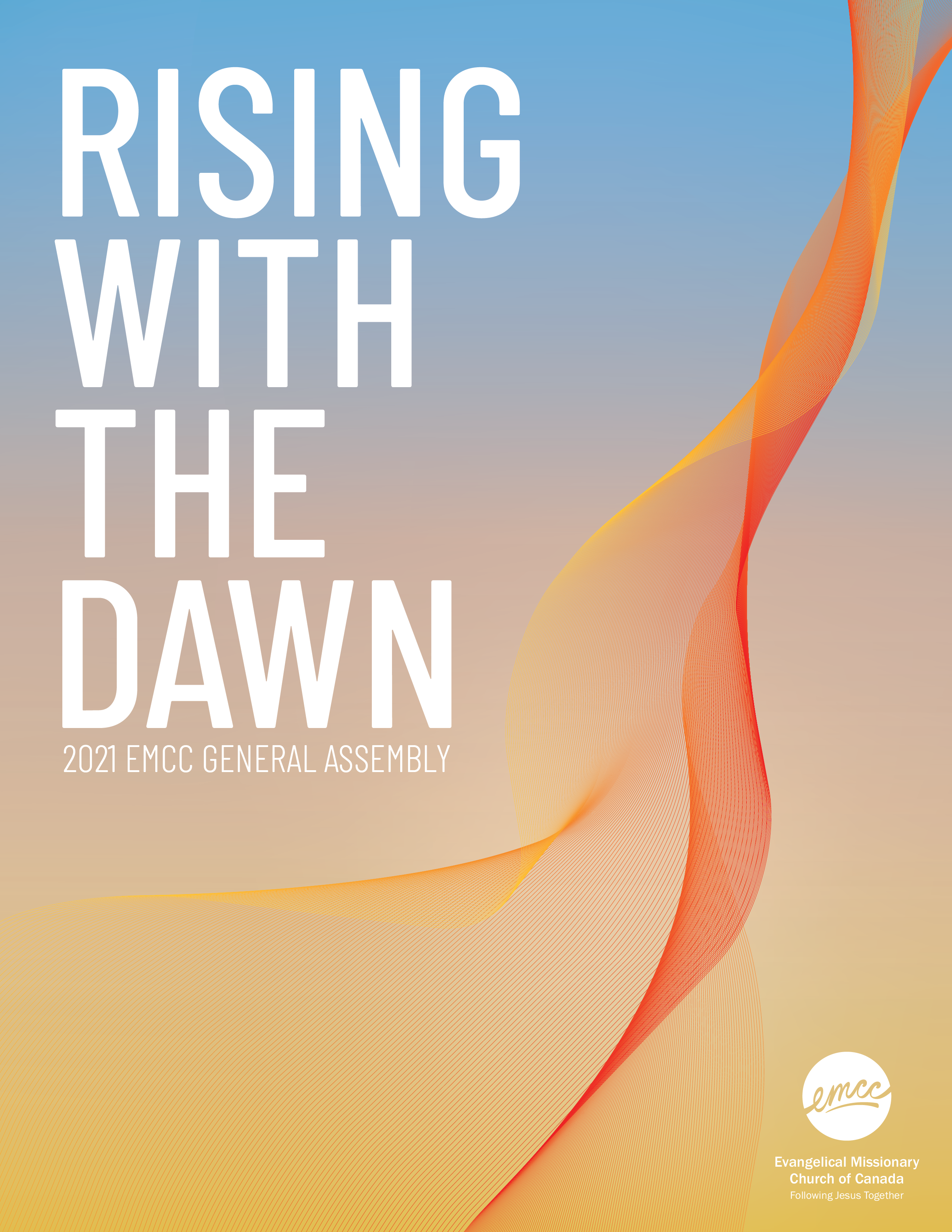 2021 General Assembly
Calgary, AB | April 29 - May 1, 2021
What is the EMCC General Assembly?
General Assembly is a biennial gathering of pastors, delegates and guests from EMCC churches from coast to coast. It is a place for vision casting, celebrating what God is doing in our midst, learning, connecting and carrying on the business essential to our life together.
The 2021 theme is "Rising With The Dawn"
The idea behind the theme is to consider this time of uncertainty and rapid change as an opportunity to rise up with Jesus into new ways of living as His people together.

Psalm 112:4 states, "Even in darkness light dawns for the upright, for those who are gracious and compassionate and righteous." And in Psalm 119:147, "I rise before dawn and cry for help; I have put my hope in your word."
We anticipate this upcoming Assembly to be a time of planning, praying and worshipping together with hopeful anticipation of Jesus' plans for our EMCC family as we depend on the Spirit of Jesus in our journey!
Assembly Details*
The schedule includes a pre-assembly workshop and/or facilitated conversation experience on Thursday afternoon. The opening session will begin at 7 pm on Thursday. The Assembly will end by Noon on Saturday.
The cost of the 2021 EMCC General Assembly is expected to be lower than in previous years, at $270 per person. An early-bird discount of $50 per person will be available once registration opens in November. The early bird deadline will be announced once registration is available. Our hope is that this reduced price will enable more churches to send their leaders to this important event.
We will also be providing a "subsidy partner" registration option of $300 for churches that are able, which would help subsidize the cost of other leaders who may not be able to pay the full registration price. Those requiring subsidy are asked to contact their Regional Minister.
The cost includes Friday lunch and supper, as well as some refreshments during breaks and on Friday and Saturday mornings. Lodging and transportation expenses are the responsibility of each registrant.
There will be an optional Thursday supper provided at the venue at an additional cost for those arriving early on Thursday and would like to stay at the church rather than going out.
*Details subject to change.
Assembly Book
The 2021 General Assembly Book will be available prior to the event and will be available on this page as well as emailed to all EMCC constituents.
For your interest, the 2019 Assembly Book is available to download as a PDF here.