Relief and Development Projects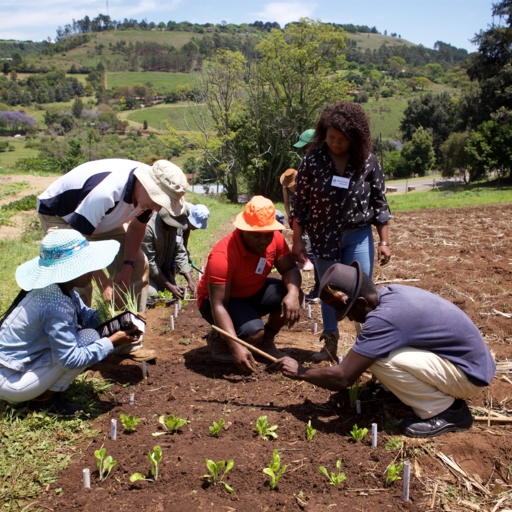 "Gardens of Faithfulness" is an initiative launched through Farming God's Way which aims to be a key strategy in training people to grow food and implement a "One Home, One Garden" idea. The strategy is unique in that it requires no outside resources for a family to start their own small garden. "Gardens of Faithfulness" teaches how to use soil, grass, leaves, manure, wood ash, rainwater, and sunshine to start a small 1m by 2m garden, manage the regular rotations of various vegetables, and overcome cultivation challenges. In the process of starting their small garden, people learn that God is their provider and sustainer. They also develop a vision for being profitable business people as their gardens grow.
The Inundo Development model farm is the host and implementer of these trainings and is inviting partnership and sponsorship for each Gardens of Faithfulness cohort. Funding ensures that the experiential learning environment at the Inundo Farm continues to be a fertile ground for much life transformation. Gardens of Faithfulness is a holistic response which enhances food security, develops business opportunity, enables sustainable land stewardship, encourages the nurturing of healthy social networks, lifts people out of dependency, and renews and restores dignity, identity, and hope.

See a snapshot of this initiative's 2022 impact below.