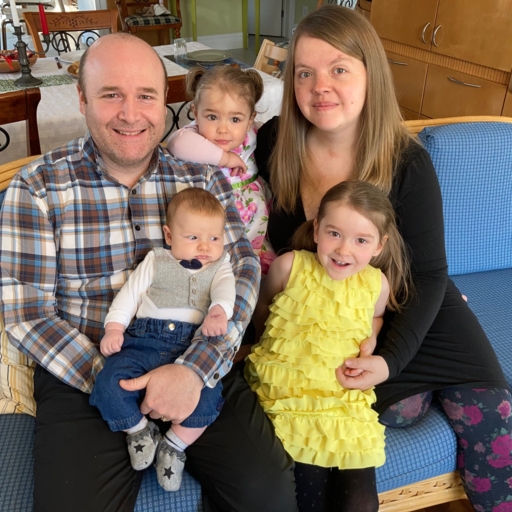 Jérôme and Catherine have been together 10 years, and met at Café la Mosaïque. They love to build community and help people to discover and follow Jesus. they have the privilege of having 2 daughters and a son: Jeanne, born in 2016, who is really creative, and Anaïs, born in 2019, who loves people and food, and Éli, born in 2021, who is just beginning his journey in this world.
Jérôme et Catherine sont mariés depuis bientôt 10 ans. Ils se sont rencontré au Café la Mosaïque. Ils ont à coeur de créer de la communauté et d'incarner le message de Jésus pour inspirer les autres. Ils ont deux magnifiques filles et un garçon: Jeanne née en 2016, qui est très créative et expressive et Anaïs née en 2019, qui aiment les gens et la boustifaille, et Èli, né en 2021, qui début son aventure ici-bas.

Oct 2020 interview featuring Catherine by Tracy Minke, from CrossRoads Church in Red Deer, AB.