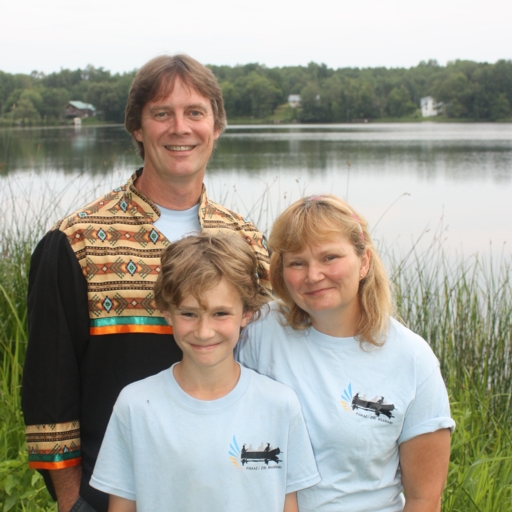 Serving Since 2012Summary
Rob and Sharlene are passionate about travelling alongside Anishinaabe (Algonquin) and other Indigenous Peoples in eastern Ontario and Quebec and building paths between peoples, communities and our Creator, Jesus Christ.

Rob and Sharlene live and minister in community with the Algonquins of Pikwàkanagàn and Golden Lake communities in Eastern Ontario. Central to their ministry is their direction of an Indigenous summer camp, Pinaaz-i Zibi Maamawi (Travelling the River Together), a Christ centered, culturally expressive camp serving Indigenous young people and communities with a focus towards reconciliation. With this "travelling together" focus, Rob and Sharlene partner with Indigenous and nonindigenous community members and churches in ministry with families and communities. These partnerships include Pinaaz-i Zibi Maamawi, regular community gatherings, coordinating a clothing bank in the local public school along with a variety of other relationship building opportunities. They also enjoy opportunities to engage in dialogue and learning focused on raising awareness of Canada's shared history and experience as we all learn to travel this river of life towards reconciliation.
click here

to give directly through