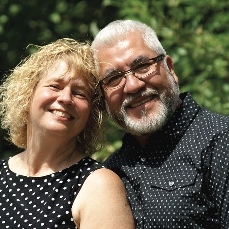 Serving since 2012

Summary
Moises and Carolyn are involved in coaching and supporting tutors involved in training pastors, and assisting with Spanish-speaking partners in Latin American.

Missionary Project Description:
As EMCC World Partners Occasional Foreign Workers, Moises and Carolyn's primary ministry is coaching and supporting a network of tutors who train pastors and lay leaders of the Missionary Church of Mexico (Iglesia Misionera de Mexico) and Ambassadors of Jesus Christ (Embajadadores de Jusucristo) using SEAN pastoral Biblical training materials, helping to advance disciple-making in the Way of Jesus.

Moises and Carolyn provide regular contact while in Canada, and make occasional visits to encourage, coach and mentor these tutors and pastors.