The future is as bright or as bleak as we see it to be! As bleak as the future looked to the Israelite army that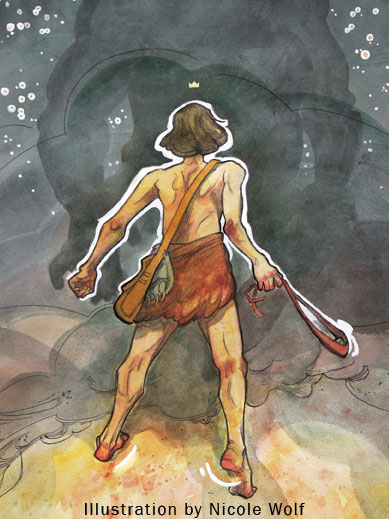 is not the way David saw the future on the day he heard Goliath's defiant taunting. Because David saw differently he changed the course of history. He single handedly caused the once fearful Israelite soldiers to surge forward against the enemy.
What did David know that the others did not know?

David understood both the identity of God and his own. He understood God was for him. This caused David to see his Goliath-sized problem differently. The truth, David discovered, was that "there is no problem bigger than God, for God dwarfs all things". The impossible, improbable and irrational is achievable to those who see God for who He is.
This was the seed planted in our hearts as leaders at the 2018 Regional Gatherings. Just as David changed the course of history in his day, so can we change history today. Even while we face giant sized problems in our culture, knowing God dwarfs all of them inspires us to surge forward. What will surging forward look like?
The results of the 2017-2018 denomination wide Discovery Assessment Project challenged us to surge forward in four primary areas:
Practicing prayer.
The spectrum of prayer includes pastoral prayers and warrior prayers.
We must grow in our practice of authoritative prayer.
Being a disciple-making church.
The language of the Way of Jesus is vital to the church rising into its kingdom potential.
We must learn to speak this language and to live it out in the daily rhythm of our lives.
Keeping in step with the Holy Spirit.
Hearing the voice of the Spirit and following His voice is the key to rising in spiritual authority and power.
We must re-discover the spiritual gift of prophecy if we are going to see the EMCC become a place of encouragement, strengthening and comfort for all people.
Engaging with marginalized people.
The heart of God is for marginalized people to flourish.
We must be intentional in making the love of God visible to marginalized people groups including – indigenous people; people with special needs; refugees and immigrants; and the LGBTQ2+ people group.
And the people of the EMCC surged forward! For the display of God's grace and glory; and for the praise of His name! So shall it be!