EMCC's General Assembly held in the first week of May this year was very upbeat and inspiring. One delegate commented that "there was great joy in the camp!" Another noted that "there was a phenomenal spirit of unity." Nowhere was this more evident than in the primary items of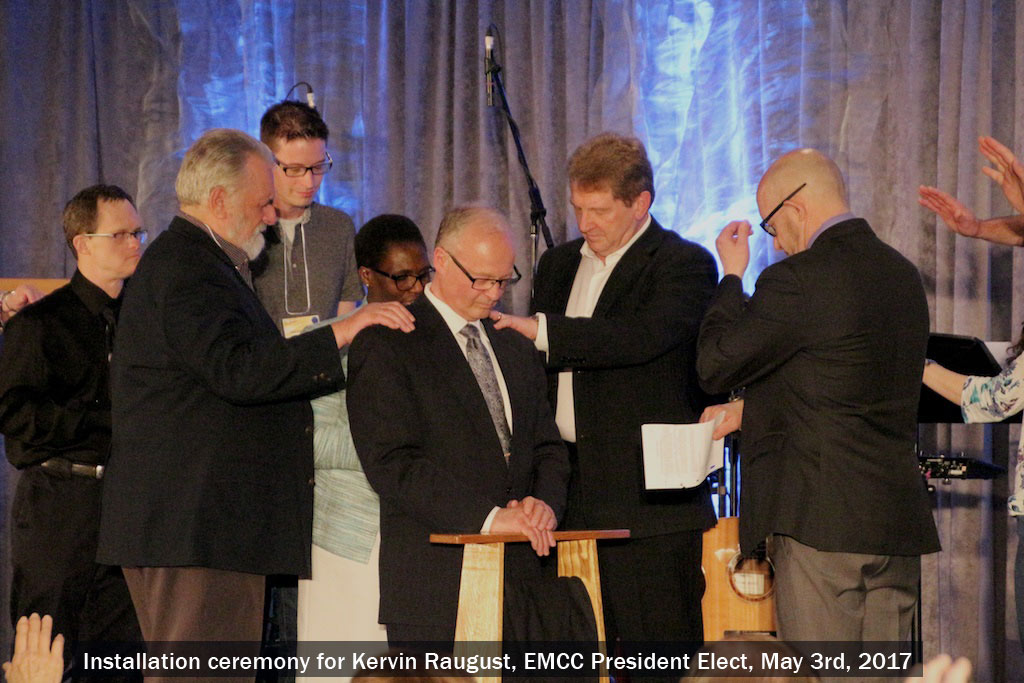 business, which included honouring out-going President Phil Delsaut, and electing a new President. Pastor Phil was honoured with tributes, a memory book, and a reproduction in oil of Rembrandt's The Prodigal, which has special significance to him. Kervin Raugust was elected to the presidency with a very strong vote of affirmation.
Kervin has been in the process of getting to know the national staff of EMCC since the beginning of this year. He assumes leadership as the president effective July 1st, 2017. He will be working from his office in Calgary. Over the summer, Kervin will visit as many of our camps as time permits in order to connect with a broad cross section of the EMCC family.
Add your words of congratulation and affirmation for Kervin in the comments area on Pastor Phil's welcome to Kervin.
To learn more about Kervin's priorities as he begins his term as president, see Kervin Raugust Answers Questions from the National Board.